This General Lee Replica is a Bay City Roller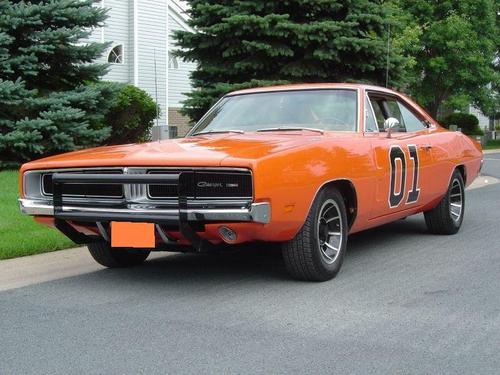 Hands down, this is one of the best General Lee replicas we've ever seen for the money. Located in Bay City, MI, this 1969 Dodge Charger has been painstakingly painted and polished, with 7 coats added to the uniform. But that's not to hide anything - this car is solid. To keep it that way, the underbody, wheel wells, frame, interior fenders and quarter panels were coated with 3M Body Shultz.
The motor is a stock 383 but with electronic ignition. It has the essential 727 tranny.  The interior has a bolted rollbar that can be removed.  But why would you want to do that, when such faithful attention has been paid to the interior details?
The completely restored console, with handsome woodgrain and chrome, complements the saddle-tan color of the seats and carpeting. For you Duke-detail purists, It has a Cobra Night Watch CB, a dixie horn, and hell yes, American Racing vector wheels. New Firestone tires, too, so feel free to burn some rubber after your purchase.
This seller has put a ton of work into the car and has accurately replicated the General Lee from The Dukes of Hazzard. What's more, he took the time to list exactly what he did, in more detail than any other sales listing we've seen.  We can't begin to repeat it all here. We can only tell you, that as longtime watchers of General Lee sales, we're impressed! It's currently listed on ebay with the last bid at $18,100. If there's a reserve, it's not declared. There have been 26 bids with 5 days remaining, as of press time.  Check it out!